Megapixel resolution
DW's technology delivers crystal-clear images in resolutions up to 4K (5MP on 4-channel models). Higher resolution delivers forensic details when zooming into the camera's field of view.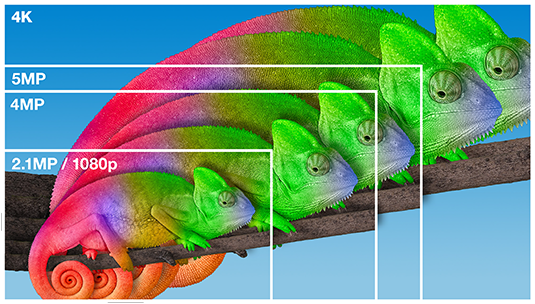 PathFinder™
Easy and secure end-to-end remote connection with NAT Traversal (STUN/TURN) support without opening ports.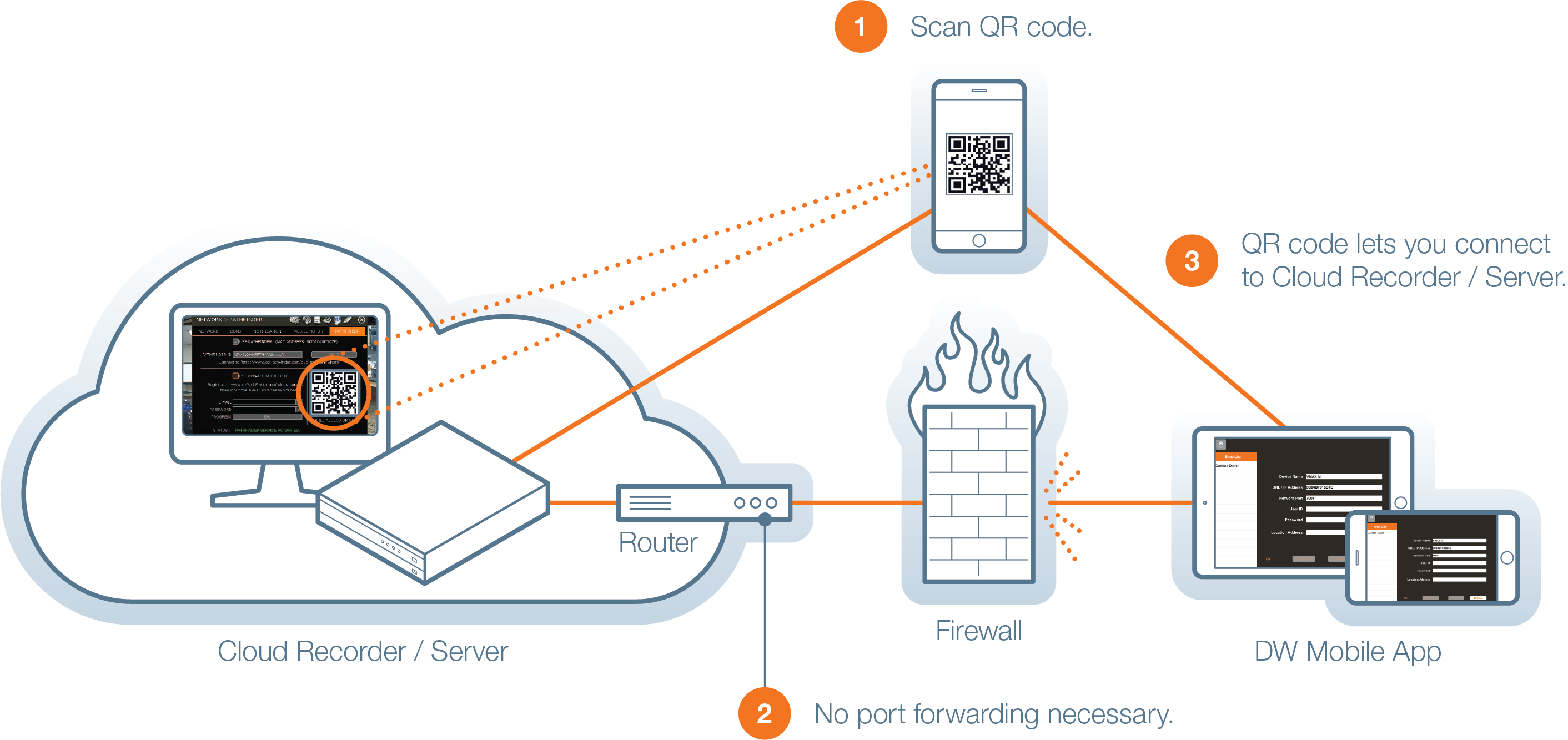 Camera Group Recording
Designate a group of cameras to respond to an alert from one camera.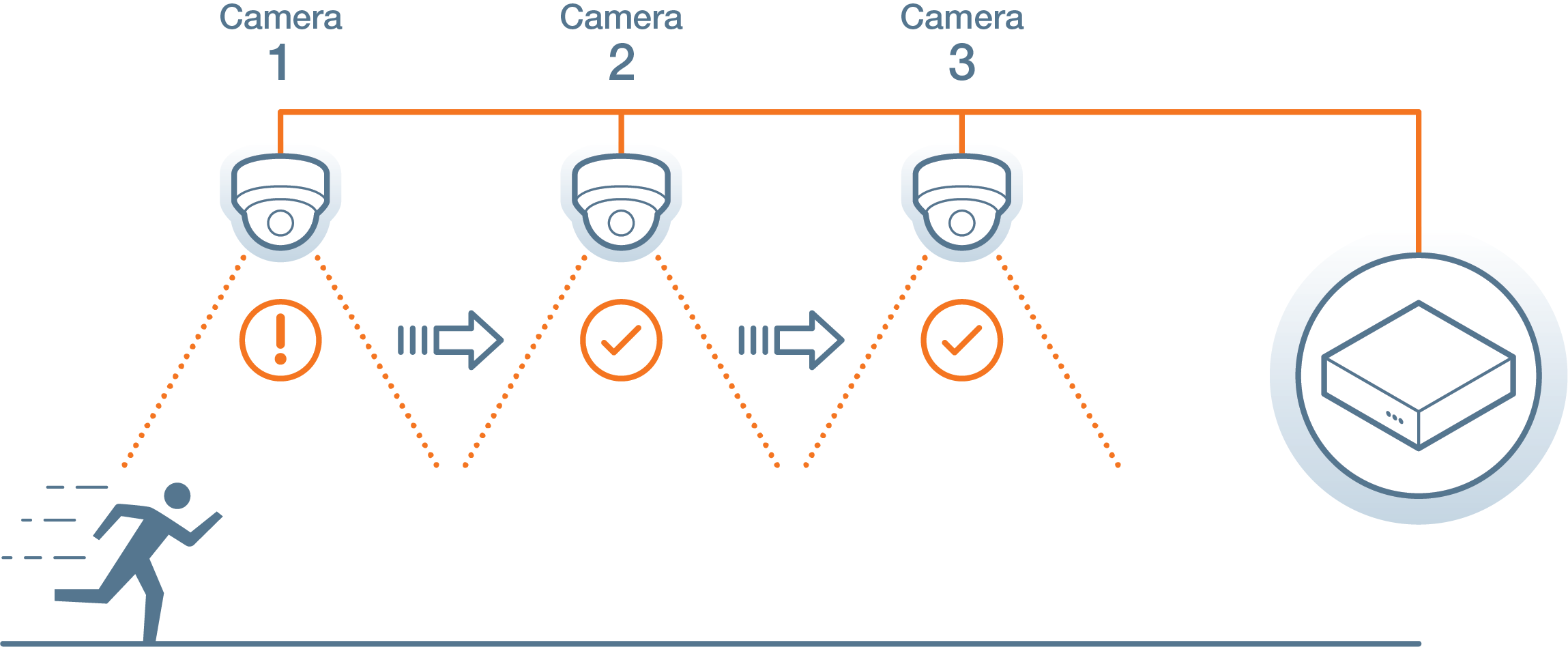 Channel Swap
Swap a camera's channel assignment without changing the cable connections.

System Monitoring
A real-time graphical representation of all system connections. Receive connection alerts via email or text.

Thumbnail Search
Find video fast by clicking on thumbnails by the date, hour and minute.
Mobile Apps
View your system from anywhere with a smartphone or tablet with DW's free and simple to use mobile apps.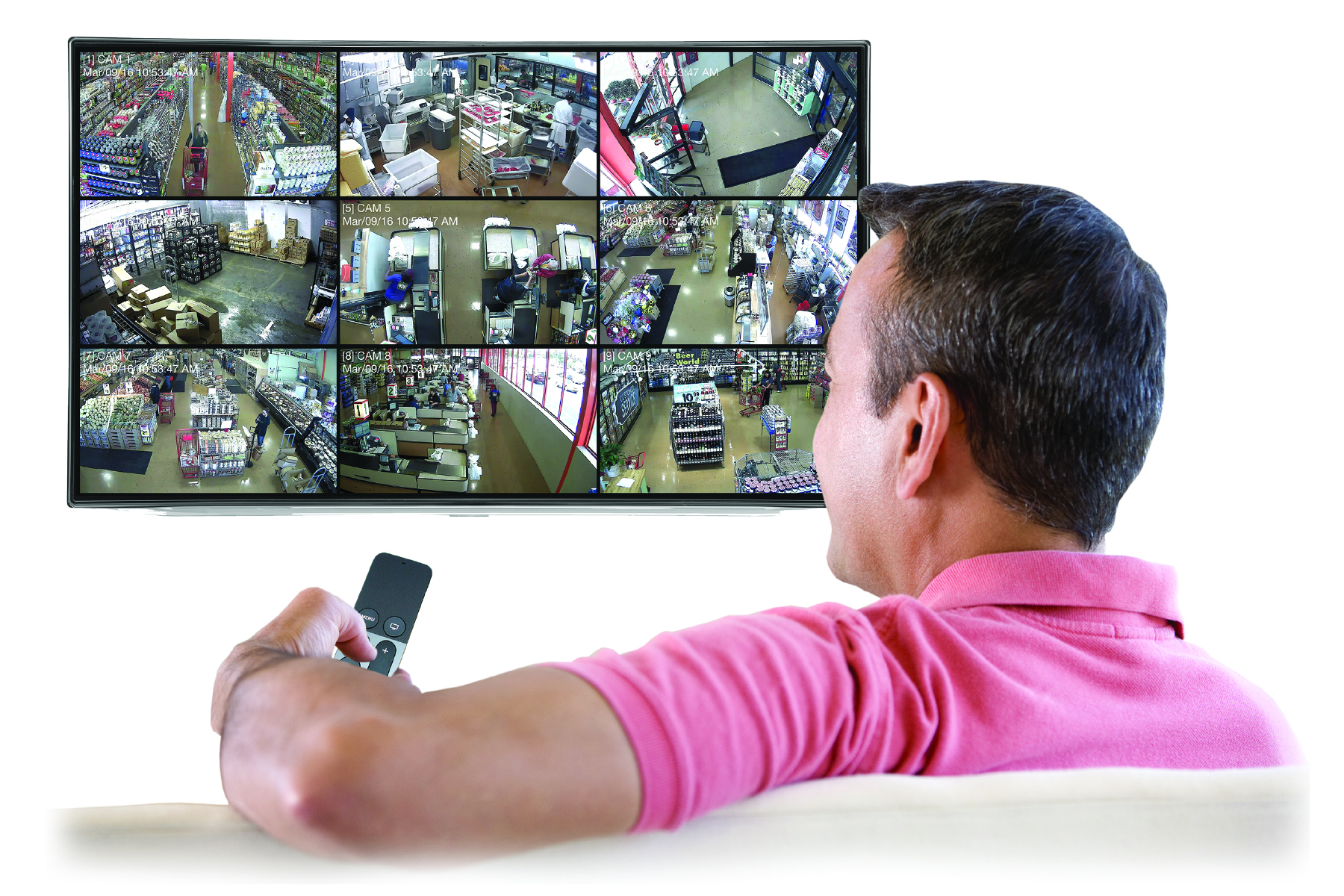 Up the Coax (UTC) Communications
Get off the ladder! Make adjustments to your cameras from the DVR.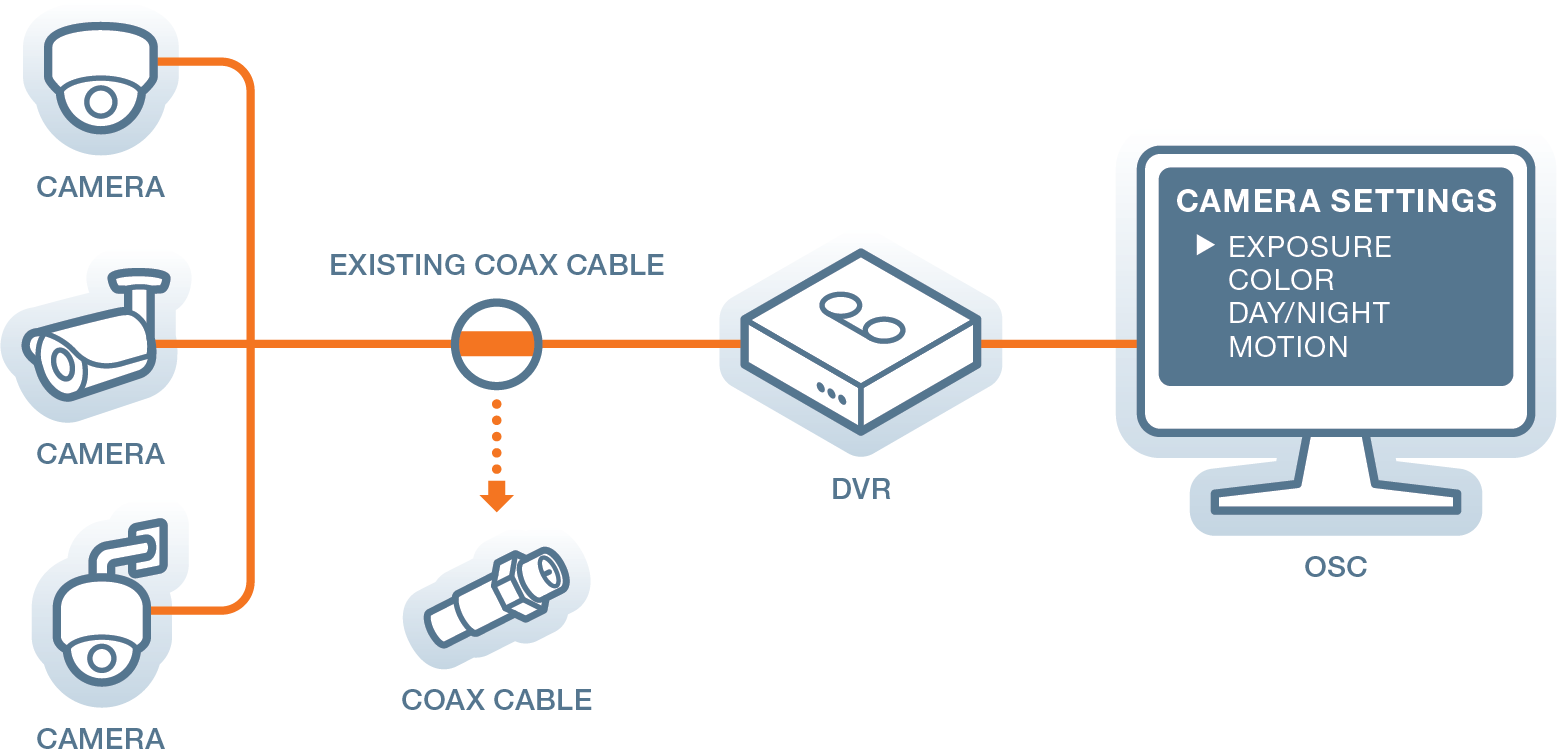 NDAA / TAA Compliant
DW IP cameras, analog cameras, NVRs, DVRs, network devices and management software sold and distributed worldwide are designed and developed in U.S.A. and Korea with manufacturing in Korea, Vietnam and Taiwan.
Most DW products qualify for GSA Schedule Contracts and other government opportunities because they are TAA and NDAA compliant.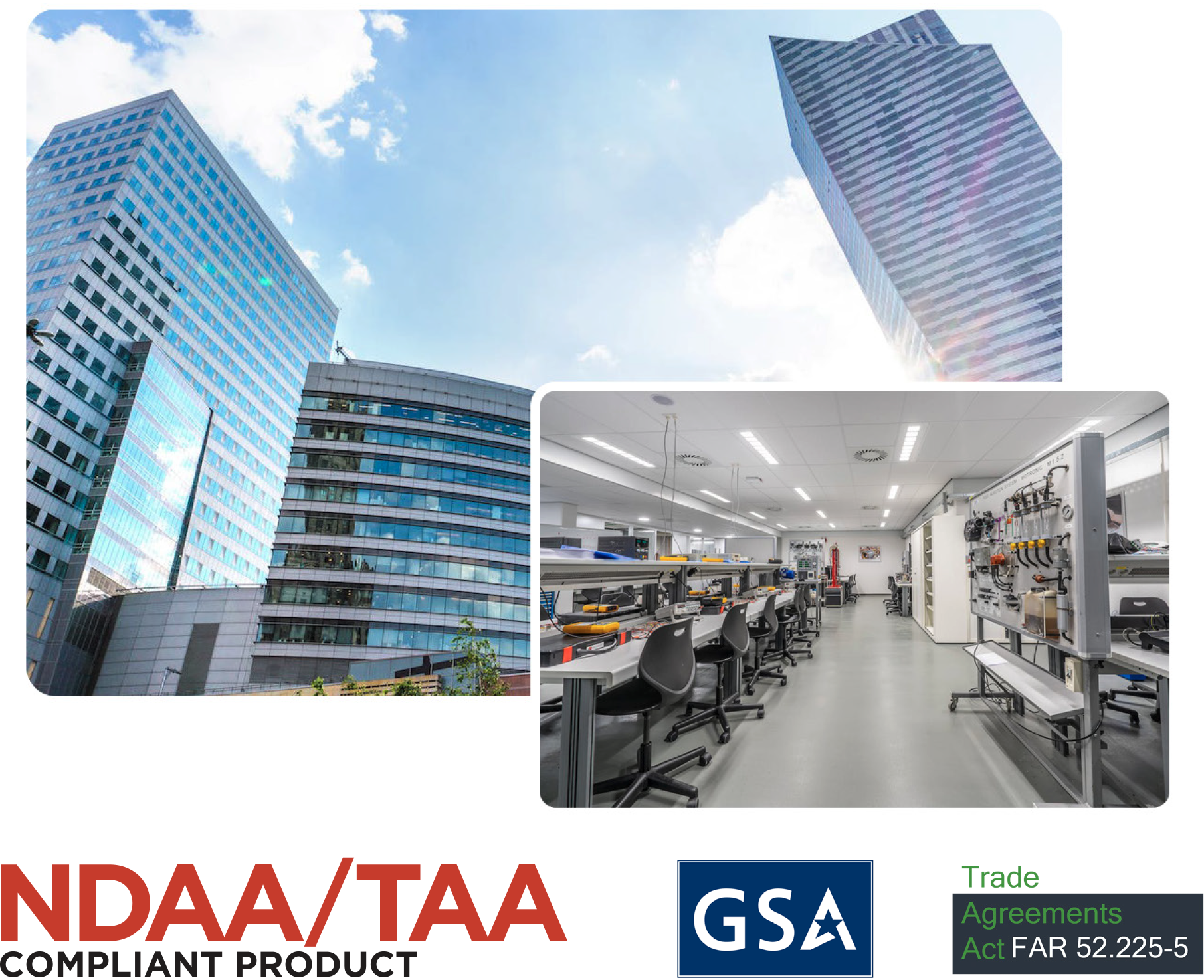 *On supported models. See product pages for more information.