One camera does the work of many, reducing all system costs. A single, multi-sensor panoramic camera offers smoother and complete coverage of a wide area, using a single camera, a single cable and a single installation.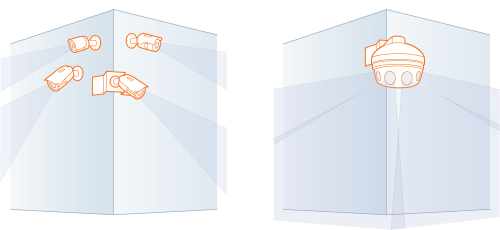 Single-sensor cameras vs. a multi-sensor single camera
When comparing overall system cost, these may be the most cost-effective cameras you can buy because they do more from a single installation, reducing all related costs, such as cabling and labor.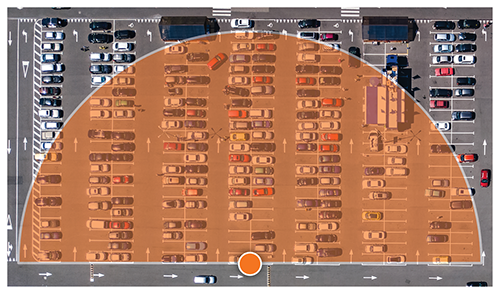 DW's panoramic IP cameras produce wide area views at up to real-time 30fps and up to 48MP, providing smooth video with no loss of details between frames.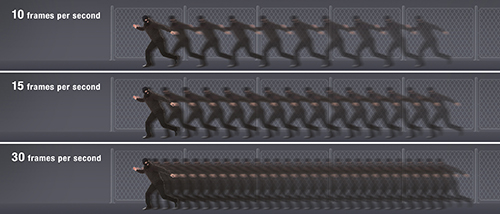 Get wide views and forensic details from one camera. Create dedicated zoomed screens in the monitoring software to get the details that matter most.

Zoom in to forensic-level detail
DW's multi-sensor panoramic IP cameras require a single recording license when added to a DW Spectrum system.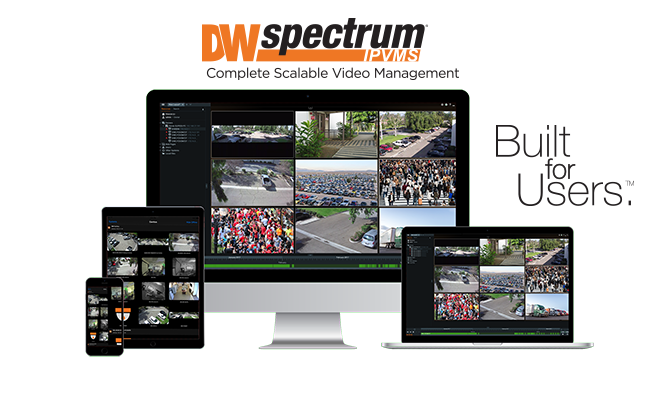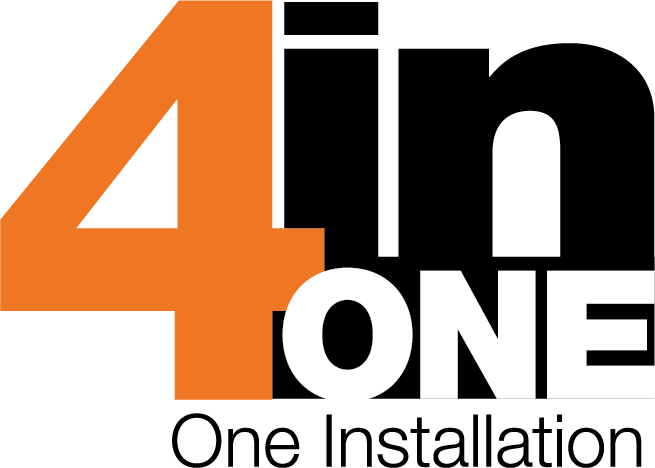 Multi-sensor 4-in-1 cameras
48MP and 21MP 4-in-1 multi-sensor cameras deliver full-frame HD video streams at up to real-time 30fps. Operating as several cameras in a single housing, the cameras allow you to see more with a single installation, reducing all related costs, such as cabling and labor.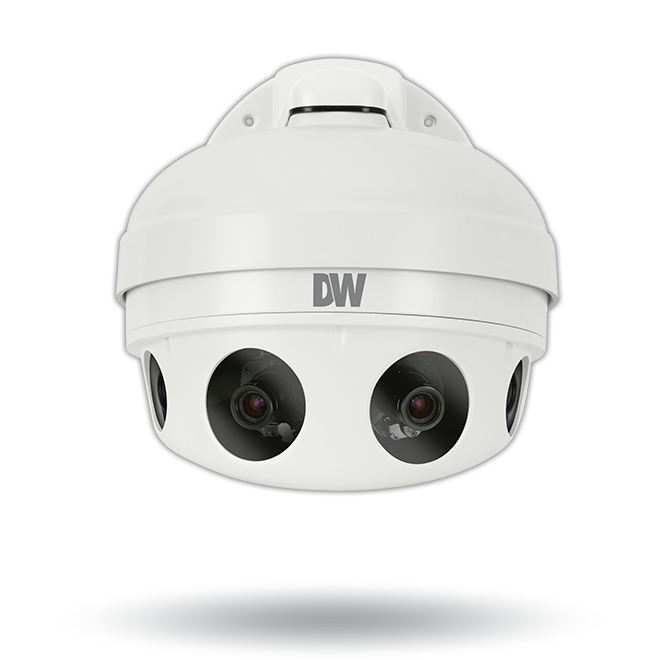 360° hemispheric and panoramic fisheye views
The 360° view vandal fisheye IP cameras with IR monitor an entire room with a single camera, providing the ultimate ROI. The 9MP and 5MP sensors produce real-time 30fps panoramic images.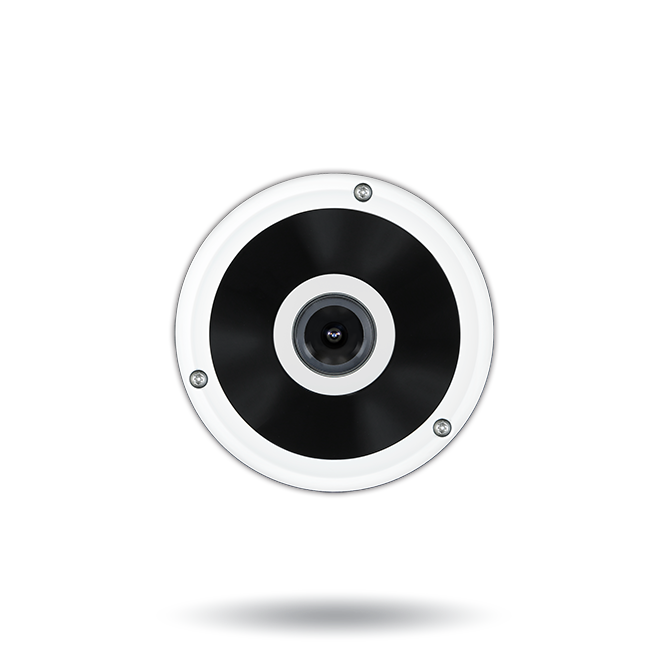 Ultra-wide single-sensor views
The ultra-wide view single-sensor bullet IP camera comes pre-loaded with IVA or IVA+ analytics engine and can deliver real-time 30fps crystal-clear video with a 2.3mm ultra-wide view lens. The camera offers wide-area situational awareness, suitable for narrow corridor installations.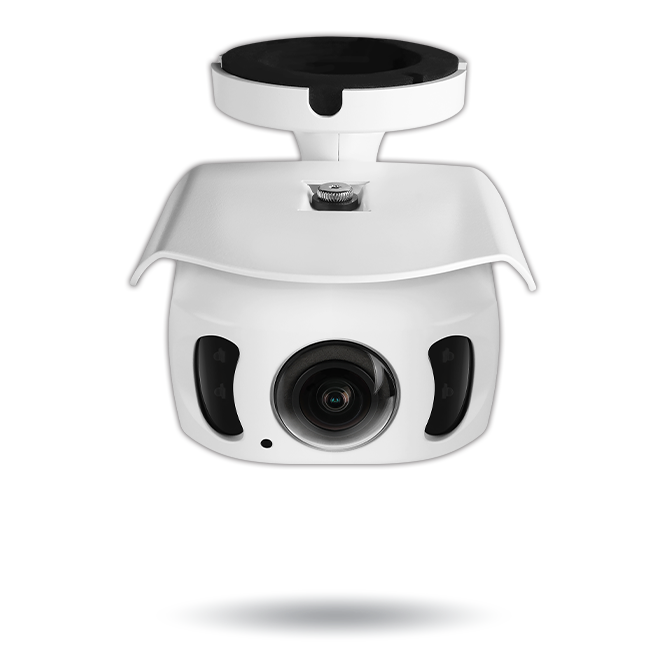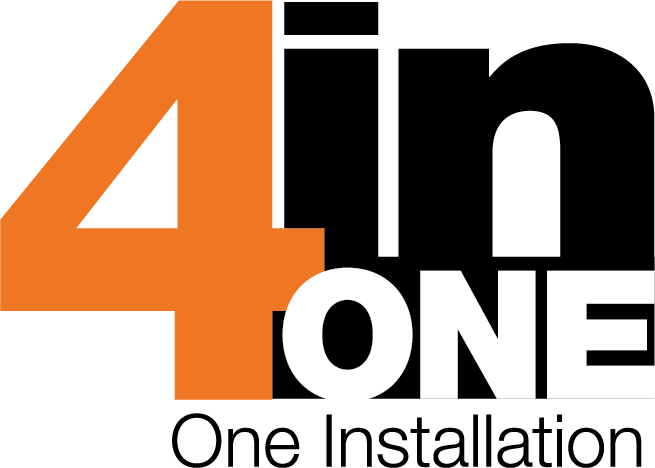 User-configurable views
Analog and IP multi-sensor user-configurable cameras reduce total system cost by providing four 4MP and 2.1MP/1080p CMOS sensors in one housing and installation. The Flex™ cameras produce four video streams at real-time 30fps.