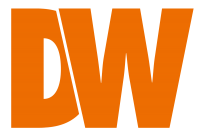 Digital Watchdog® Introduces Next Generation VMAX® IP G4™ NVRs
The new standalone recorders are NDAA and TAA compliant, offer 16-channel PoE+ built-in and support up to 4K resolution.

DW® VMAX IP G4 NVRs
Cerritos, CA (April 6, 2023)
–
Digital Watchdog® (DW)
, the industry leader in digital recorders, surveillance cameras, system peripherals and related management software, announces the availability of our new VMAX IP G4 Network Video Recorders (NVRs). The new embedded recorders bring the reliability and user-friendly UI users have come to expect from DW's VMAX recorders, giving users a flexible, easy-to-install solution with no external switch needed. The NVRs are NDAA and TAA compliant, making them ideal for any application that requires compliance with the latest federal regulations.
The VMAX IP G4 is an easy-to-use embedded PoE NVR that allows you to go from power up to monitoring in minutes! Available with up to 16 Power over Ethernet (PoE+) ports, the NVRs can record and manage single-sensor IP cameras up to 4K resolution and come with up to 32TB internal storage. When paired with the revolutionary DW Witness™ app, users can convert the camera on a smartphone or tablet into a portable high-quality surveillance camera, recording video directly to the NVR on an open channel.
"DW pioneered embedded NVRs, conveniently and reliably recording to digital media," said Mark Espenschied, Director of Marketing, DW. "With our newest generation VMAX recorders, users get the reliability they have come to expect, along with next-level performance and unprecedented ease of use."
Product Features:
Complete installation, setup and camera configuration in minutes!
CCIP™ system encryption via TLS protects your surveillance system from out of network attacks
Record and manage single-sensor IP cameras at real-time 30fps up to 4K (3840×2160), with 160Mbps maximum throughput*
Local power for up to16 IP cameras via resident PoE switch*
DW Witness™ turns a smartphone or tablet into a surveillance camera
PathFinder™ easy end-to-end remote connection with NAT Traversal (STUN/TUN) support
Automatic device discovery
Compatible with ONVIF cameras
0-32TB storage options*
Transfer real-time data using Real Time Streaming Protocol (RTSP)
Snapshot Notify™: Interval camera image verification sent to an email
Remote management with C3™ CMS for Windows® and Mac®
Event camera group recording
System analysis with real-time system, PoE and network status monitoring
Event notifications via email, text and C3 CMS and push notifications to mobile devices
Mobile Application for iOS® and Android® devices
Dual-stream recording
Easy drag and drop camera management
Instant backup during playback
True HD and VGA simultaneous output support
Compatible with DW® Spot™ Monitoring module for Public View Monitors
1 audio input, 1 audio output*
Up to 8 sensor inputs, 4 relay outputs*
Advanced H.265/H.264 Linux embedded NVR
NVR calculation and auto-recording configuration
Screen saver to protect monitor screen
Import/export configuration between multiple NVRs
Auto or manual firmware upgrade available
19" rack mount ears available sold separately*
NDAA/TAA compliant
5 year limited warranty
* Specifications vary by model. See the product specifications for more information.
To learn more about the VMAX IP G4 solutions,
click here
. To learn more about DW's industry-leading video surveillance products, visit
www.digital-watchdog.com
.
ABOUT DIGITAL WATCHDOG
Founded in 1987, DW® is a leading manufacturer of NDAA/TAA-compliant complete surveillance solutions, offering stunning image quality, advanced hardware capabilities, superior video management, reliable customer support and the lowest total cost of deployment for IP megapixel, Universal HD over Coax® megapixel and legacy analog applications. DW's catalog includes an NDAA-compliant elevated skin temperature system, illuminators and motion detectors. With offices in Cerritos, California and Tampa, Florida, and manufacturing facilities in Seoul, Korea, DW is committed to delivering powerful security solutions to its customers worldwide.
For More Information:
Mark Espenschied
Director of Marketing
DW® Complete Surveillance Solutions
Toll-Free: 866.446.3595 x283